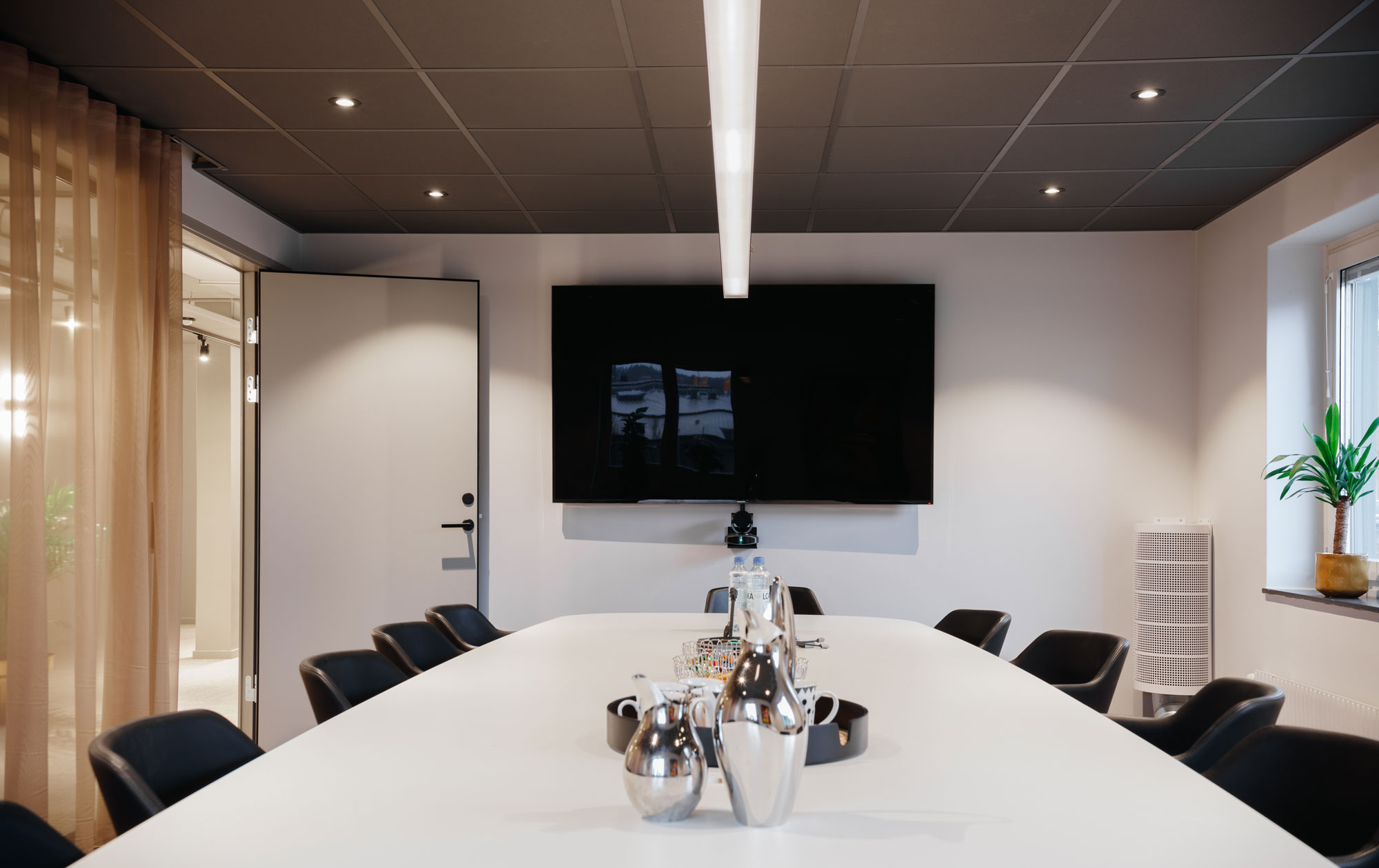 Coworking space in Uppsala
There are many benefits to being self-employed, working for a small business or being the only one at your company who works in your city. But working alone or working from home can also bring some disadvantages. Soon you will miss meeting other people, having an office to go to and having the opportunity to spontaneously schedule meetings in suitable premises.
Therefore, many companies are now choosing coworking office spaces, where you get everything you need from an office without having to pay as much. At SFL 7 coworking space in Uppsala, you will not only get an office space, you will also get access to meeting rooms and shared spaces where you can meet and network with people from other companies in a variety of businesses.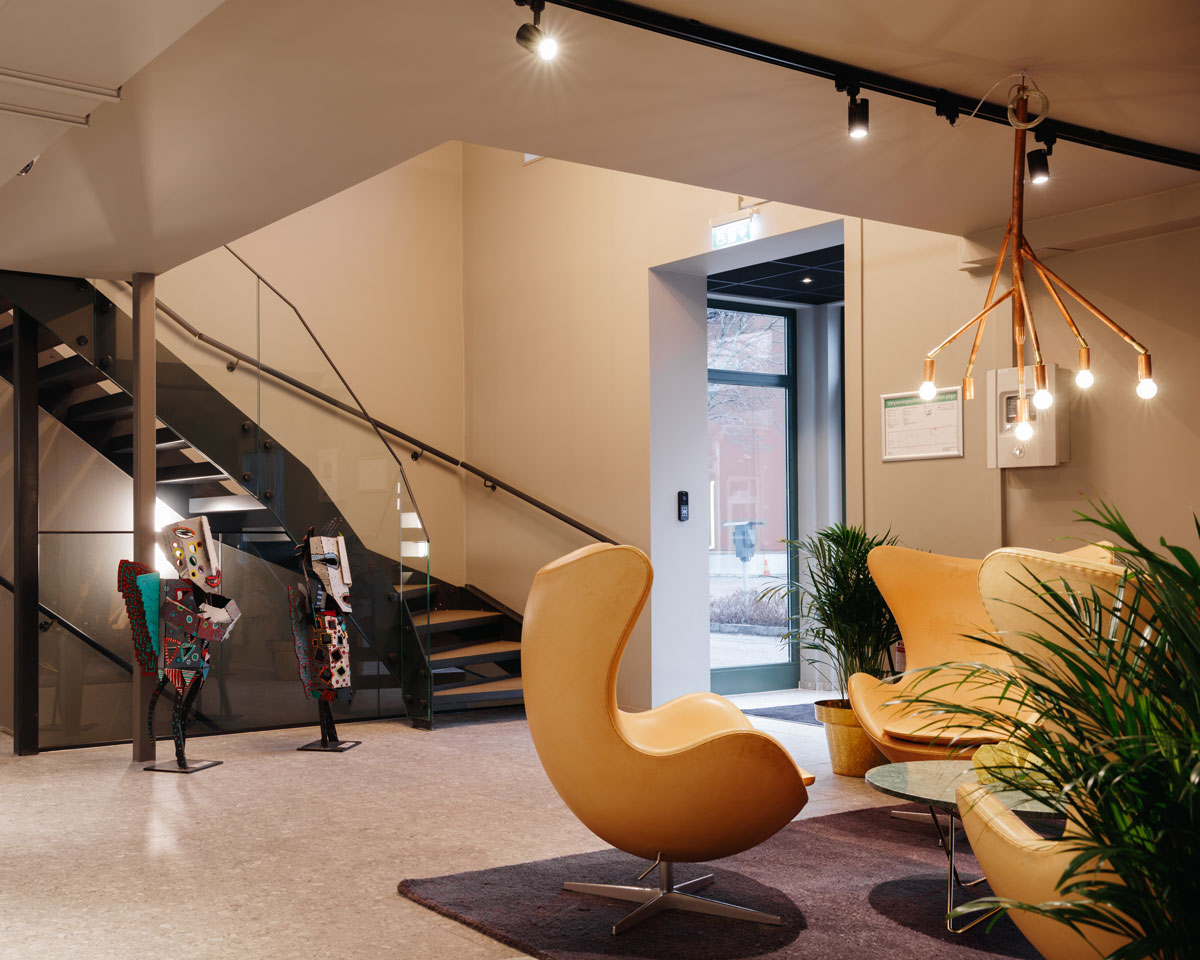 What is a coworking office space?
A coworking space is an office where you rent only one or a few office spaces or rooms, and share the rest of the office and common areas with other companies that have also chosen the coworking solution. It is the perfect solution for small companies or entrepreneurs who only need one or a couple of office spaces, where you get everything you need without having to find your very own office with expensive rent and fees. A coworking space, as SFL 7 in Uppsala, is a smarter, cheaper, and more flexible solution for your business.
Welcome to your new coworking office at SFL 7
At our coworking space on Sofielundsgatan 7 in Uppsala, we offer separate office rooms in different sizes to fit both people working by themselves and small companies that need several desks. Having your own room gives you the opportunity to answer the phone at your desk, discuss openly with you colleagues and work in a way that suits you, unlike coworking spaces with an open plan office layout. You choose by yourself when you want to work without getting disturbed and when you want to socialize.
När du hyr ett kontorsrum på SFL 7 så ingår allt i hyran, det finns inga extra kostnader och inga dolda avgifter. Och du betalar inte bara för kontorsrummet, du får också tillgång till snabbt internet, skrivare och kopiator med fria utskrifter, fullt utrustade mötes- och konferensrum, loungeutrymmen, kök och en bemannad reception. Helt enkelt en arbetsplats med allt du behöver.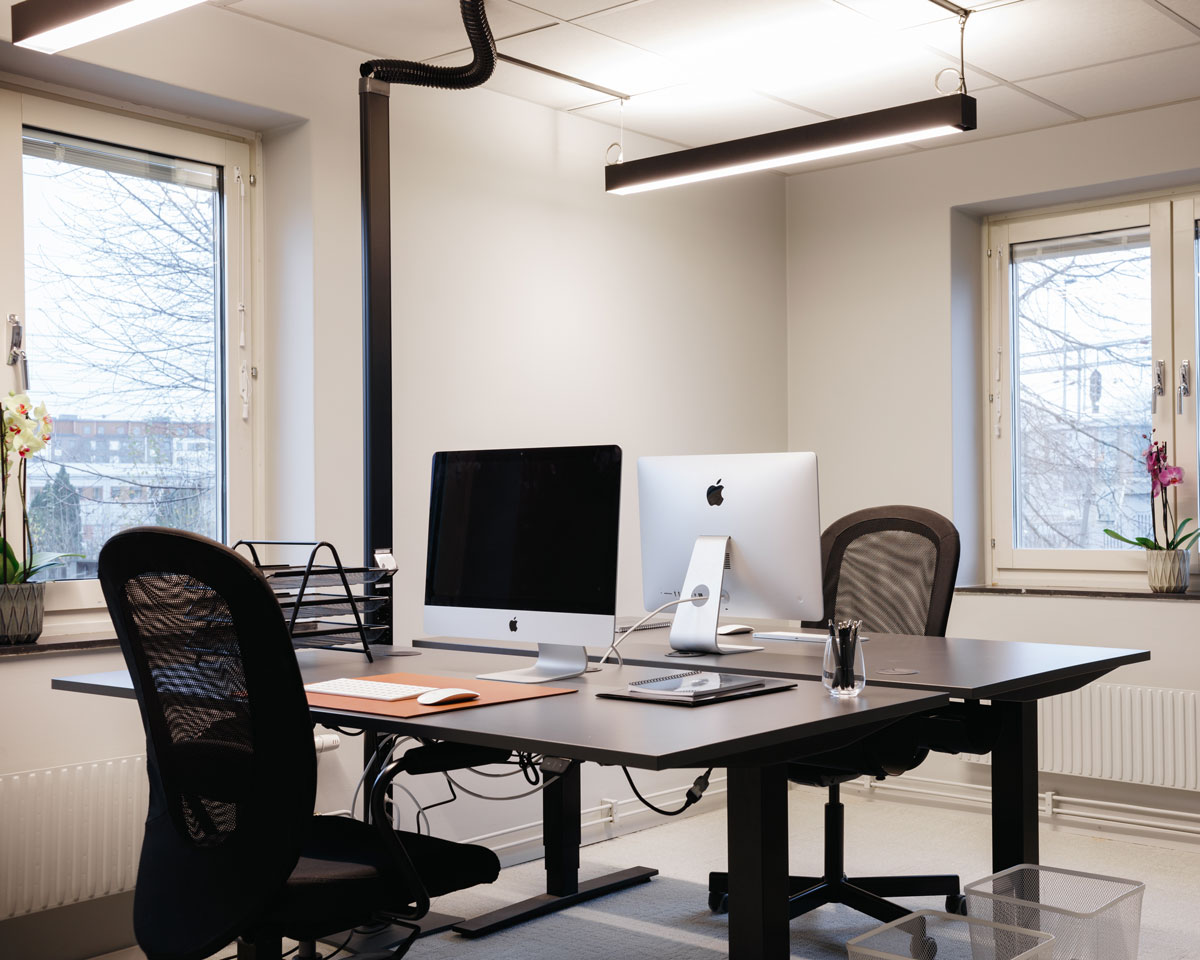 Why should you choose a coworking space?
Meeting rooms
Unlike when you work from home, SFL 7 gives you access to both bookable meeting rooms and shared spaces where you can meet clients, participate in meetings, and give presentations. This is also ideal for companies that only need a meeting room occasionally, and would have to pay for a room that is mostly just empty if they were renting their own office.
Get inspired by other entrepreneurs
At SFL 7, different companies and businesses are mixed together, and you will daily get the opportunity to interact with and get inspired by others – and pitch your own ideas.
You are in charge
At SFL 7 coworking space, you and your company rent your own rooms, so you do not have to adapt to a quiet open plan office layout or disturbing noises. You decide when you want peace and quiet, when to make private phone calls and when you want to socialize in the shared spaces of the office.
Contact form
Are you or your company interested in a coworking space at SFL7? Fill out our contact form and we'll get in touch!